Built by developers, for developers
Our robust, clean API lets you focus on building great products.
Simple to use
Our data are served in transparent JSON format, with simple documentation and quick tech support.
Open source integrations
Our community has created over 200 open source libraries and plugins for most languages and frameworks.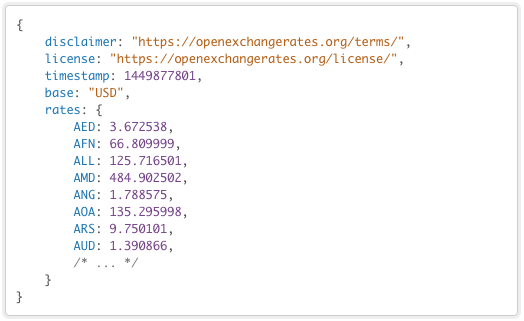 Scalable
From a single request per month to hundreds per second, we've got you covered.
Fully-featured
Live and historical exchange rates for over 200 world currencies, plus time-series and conversion APIs.
Trusted by over 100,000 businesses and organisations.
Our clients range from charities and universities to major sports networks, international brands and Fortune 500s, serving tens of millions of people every day.